Drop-in Open Play

Current Business Hours:
Monday 1pm-5pm, Tuesday-Friday 1:30pm-9:30pm, Saturday 10am-7pm and Sunday 10am-5pm.
PongPlanet has a full pro shop for any paddle, rubber, ball or glue needs.
Drop-in open play is available 7 days a week during our regular business hours. Professional table tennis tables, high ceilings and ample space between tables. Play with friends and family or challenge one of our members. If you want a fun way to get some exercise and burn calories without enrolling in a membership, drop-in play is a good option for you. Open Play is first come, first serve. During our peak hours, open tables can be limited so you might need to wait a little. If you come with friends, and you don't want to wait, table reservation service with an additional fee might be a good option for you.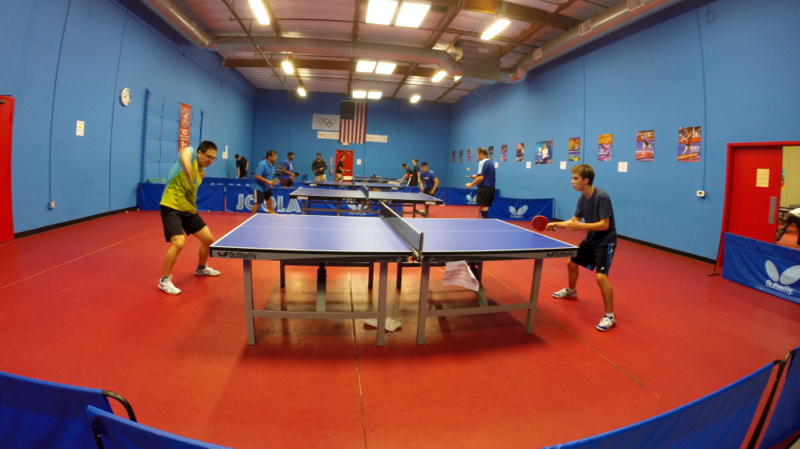 First Day Here
we're glad you're here! We believe everyone should feel like they belong wherever they chose to adventure. We've been building a community for table tennis lovers in the peninsula area since 2012. Here's some info to help you get started, but what we truly recommend is dropping by for a tour with a real live person or taking a class.
sign your waiver
The online waiver will speed your check-in at the gym, and yes you guessed it, every guest must complete one. Parents or legal guardians must sign for anyone under 18*.
looking for a partner to play?
If you like to find a partner of similar level to play with, here we can help! Join our membership and talk to our staff we can get you connected to someone to play! We are a community of hundreds table tennis players from beginners to advanced levels.
get to know us
We believe table tennis is more than working out and having fun. It's mental, emotional and physical growth. It's good for your overall health.